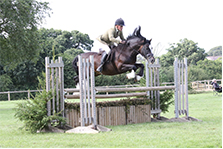 Grants & Premiums
In 1910 Lord Arthur Cecil began a train of events which culminated in the Society changing it's name. The Board of Agriculture proposed that part of the Development Fund for Horse Breeding be used for the encouragement of pony stallions . Lord Arthur suggested that a grant be offered for Polo and Riding Pony stallions to be awarded at the Society's Spring Show and that those for Mountain and Moorland Breeds be offered at selected regional shows. A grant of £200.00 was awarded to some of the native pony breeds with a possibility of more for the improvement of Highland ponies and Welsh Cobs. The request for the Polo and Riding Ponies was rejected on the grounds of insufficient funds.
In July 1912 a deputation visited the President of the Board of Agriculture to argue their case. After several persuasive arguments , the President agreed with much of what the deputation had to say but observed in a jocular way that the word Polo in the title of the Society did not seem to carry with the element of poverty expected in such cases. It was remarked by Lord Helmsley that " the Societies name might possibly mislead as to it's object, which was to improve the breed of ponies generally" Minds had been concentrated and the seeds of change sown.
Earlier in 1912 a committee under the Chairmanship of Lord Arthur Cecil had been formed to advise on measures for the improvement of the Mountain and Moorland breeds .A 36 page report was produced on all the native breeds, their past and present status and characteristics, including markets for the ponies, premiums payable, and native habitat. The recommendations included encouragement of district Pony associations, registration of suitable stallions and mares in recognised Stud Books and awards of premiums to native stallions to roam at large. Premiums to young mares until they produced a foal and the careful interchange of registered stallions to avoid in breeding. It is interesting how many of these recommendations have survived in one form or another to the present day.