The National Pony Society is very pleased to announce the winners of the 2021 NPS/ Derby House British Riding Performance Scheme.
This points scheme is open to all registered or overstamped British Riding Ponies competing in any discipline and showcases the versatility and talent of this wonderful breed.
The overall champion and topping the eventing section was Seywoods Razzmatazz (Chycoose Troubadour x Kenilwood Wishing Wind) owned and bred by James & Kirsty Hunton, who had a phenomenal season competing in BE 90 classes, with additional points accumulated in the Show Jumping and Utility sections.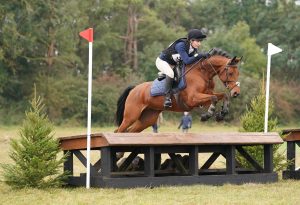 Winning the show jumping section for the second-year running was the current NPS Arena Eventing Champion, Romanno Spotless (Stanley Grange Regal Heights x Chiddock Spot On) bred by Jennifer Gilchrist and owned by Deborah Walton-Smith, rider Dibby Brown and Spotless had a great season competing in British Novice SJ and BE 100 classes.
The utility section went to Competition bursary winner, Madeline Caunt and her mother, Hannah's homebred pony, Frasiers Forget Me Not (Soberton Graffitti x Laddenside Pepper Pot), Madeline and 'Perdy' were also a close second in the Dressage section.
3-year-old licensed colt, Ryehall Saville Row (Brideswood Prince Regent x Brookwater Samsara), owned by Dan Adams and bred by Martin Surman, had a successful season in the show ring winning the points for the in hand showing section, whilst the ridden showing section was won by Rachel Bullock's Lowland Sentaor (Llanarth Aristocat x Lowland Silouette) bred by Dennis Morgan, who also topped the dressage section and was reserve overall.
6th place overall went to Jennifer Bernard's Becca Biddy's Glee (Wenden Glory x Becca Biddy Blue, bred by Mr Hinde) who competes in driving classes.
All section winners will have rugs sent out to them courtesy of our wonderful sponsors Derby House who have supported this scheme from it's inception.
We are thrilled that Derby House will be supporting the scheme again in 2022. Derby House is one of the UK's leading online equestrian retailers. Since caring for horses is such a labour of love, we understand the importance of dependable equestrian products and provide a wide range of reliable products for both horse and rider. Whether you're a newbie or an experienced horse lover, you'll have all the products you need to embrace your love for your horse. You can shop with us at www.derbyhousestore.com